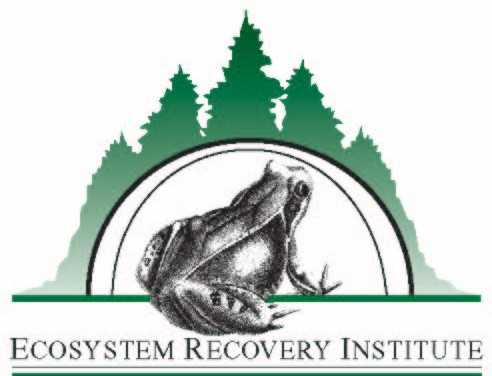 Education, Schoolyard Habitats
What Nature can't do . . . Alone
Ecosystem Recovery Institute is a team of biologists, educators, and land managers. ERI was created to do what Nature can't easily do . . . alone.
Our Mission
"To advance the State-of-the-Art of land and water resource stewardship and restoration."
We accomplish this mission through:
Education Programs
Demonstration Projects
To see a list of our experience and achievements, click on the category name.
Who We Are
Ecosystem Recovery Institute is a private educational nonprofit organization (IRS 501(c)(3)) focused on natural resource management and restoration initiatives. The Institute sponsors dynamic interactive workshops for professionals, educators, students, citizen groups, and private landowners offering:
| | |
| --- | --- |
| | Educational and training programs customized to meet your needs. Local, regional or national workshops, in the field or at your own facility. |
| | Assistance to educators and interest groups in developing curriculums, workshops, seminars, and pilot restoration projects. |
| | An established network of professional and business contacts that can provide technical expertise and financial support for your endeavor. |
Our programs are offered in a variety of formats which can be customized to meet your needs:
| | |
| --- | --- |
| | Lecture or classroom |
| | Training manuals and packages |
| | Field or experiential (local field trips, one to three day workshops, weekend retreats) |
The Institute focuses on watershed, landscape, and ecosystem topics:
Aquatic systems: wetlands, streams, estuaries

Terrestrial systems: forests, grasslands, heath lands

Wildlife habitat and species protection

Urban and Rural resource management: pollutant reduction, habitat enhancement, land management practices, greenway development, monitoring and assessment programs.

What Have We Been Doing?

1990 Brought Dave Rosgen to MD to hold 1st Stream Restoration Workshop
1992-1995 Nature Writing & Teaching for Maryland Teachers
1994-1995 Albanian Agroforestry Training
1995-2002 Wrote training manual "Stream Assessment & Restoration" and taught 3-5 courses/year throughout New England
2002-2007 Schoolyard Habitat Projects, Living Shorelines Projects, Stream Restoration Projects
2007-2011 Ecosystem based Storm Water Management Projects and Rare Species Conservation Projects